Pi-R
Talk

0
1,231pages on
this wiki
Redirected from Πr
A former human, Pi-R (πr), is an insane genius.

He is a member of the Kayblis Faction.
Personal History
Edit
NC0??? - Pi-R, a genius boy that organized advanced strategies for the armies of Humanity, uses his skills to allow humans to fight on equal terms with the Dark Lords. Fascinated by Dark Lords and wishing to become a much more advanced being, he extracts the Demonic Blood Soul of a captured Dark Lord and consumed it, becoming one himself. His sister fell ill to an incurable disease, this is a tragedy for Pi-R who worships his elder sister like a goddess. Without her consent, he freezes her and begins tireless research for a cure. He could've made her into an apostle, but he believes that Dark Lords and apostles are vile creatures, and did not wish to taint her.

GI0800 - After two centuries of research, he manages to create the PG system, fully functional androids. PG-7 and PG-9 are chosen to become his apostles, and he now works to perfect the PG system and turn his sister into the perfect android.
Personality
Edit
He is a schemer, and is very cunning.

He does not give value to anyone else but himself and his sister, believing every other living being to be useless vermin.

He is obsessed with his sister, and cannot bear the thought of her dying. He spends every waking moment researching a way to eternally preserve her.

He's been described as a rude and arrogant brat, and a mad scientist, not many Dark Lords trust him or the machines that he builds.
Abilities
Edit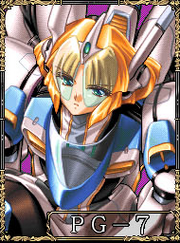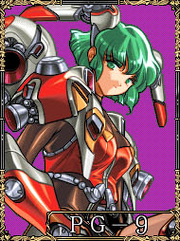 He has magic level 1, but rarely uses it.
His true talents lie in technological research, he is the most advanced scientist and researcher on the entire continent.

He managed to breach the Invincibility Field of a Dark Lord to steal and consume the Demonic Blood Soul, how he did this is unknown but it would have required a godlike Research and Development skill.

He is a genius, genius being an understatement, possibly the most intelligent being on the continent, but he only uses his mind to research the PG system in the hopes of eternally preserving his sister.

His two apostles, PG-7 and PG-9 are fully functional and advanced battle cyborgs. However, they were not willing participants in his experimental procedures, but they are slaved to him and must obey his every command.