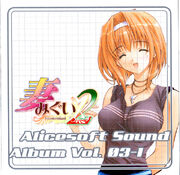 Scene -景色-
Begin a Communication!
A Walking Holiday
Busy! Busy! Easy!
Dear My Sister ..Theme of Haruka..
Dear My Sister ..Whispering Style..
Kid's View
Fortune Tale
Tenderness ..Theme of Kanae..
Enjoy your life
Tenderness ..Deprayed Style..
Rosy man
Tenderness ..Orgole Style..
BonusTrack ..SE Collection..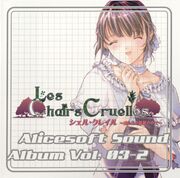 楽園の夢想
静かな輝き・夏
静かな輝き・冬
広がる大地・夏
広がる大地・冬
森への誘い・夏
森への誘い・冬
果樹園
二人
見えざる境界
許しの下に
誓い
Loop or Crash -select?-
夏
秋
冬
春
瑠紫琉
No-name 静
No-name 動
夢幻
蜜月
緊迫
悲哀
喜楽
寂寥
狂気
昇華
Easter Egg
Loop
可もなく不可もなく
Crash
Ad blocker interference detected!
Wikia is a free-to-use site that makes money from advertising. We have a modified experience for viewers using ad blockers

Wikia is not accessible if you've made further modifications. Remove the custom ad blocker rule(s) and the page will load as expected.