Vol 07 is coded "ASS-012". The music is composed and arranged by NEY.
The CD insert has four pages. The cover page is the image shown below. The inner pages contains the track listings, with a few images from the game shown in photograph style, and a very short message from NEY in the bottom right. The back page is the credits, with picture of Kusushi as background.
The CD uses the image of Captain Vanilla.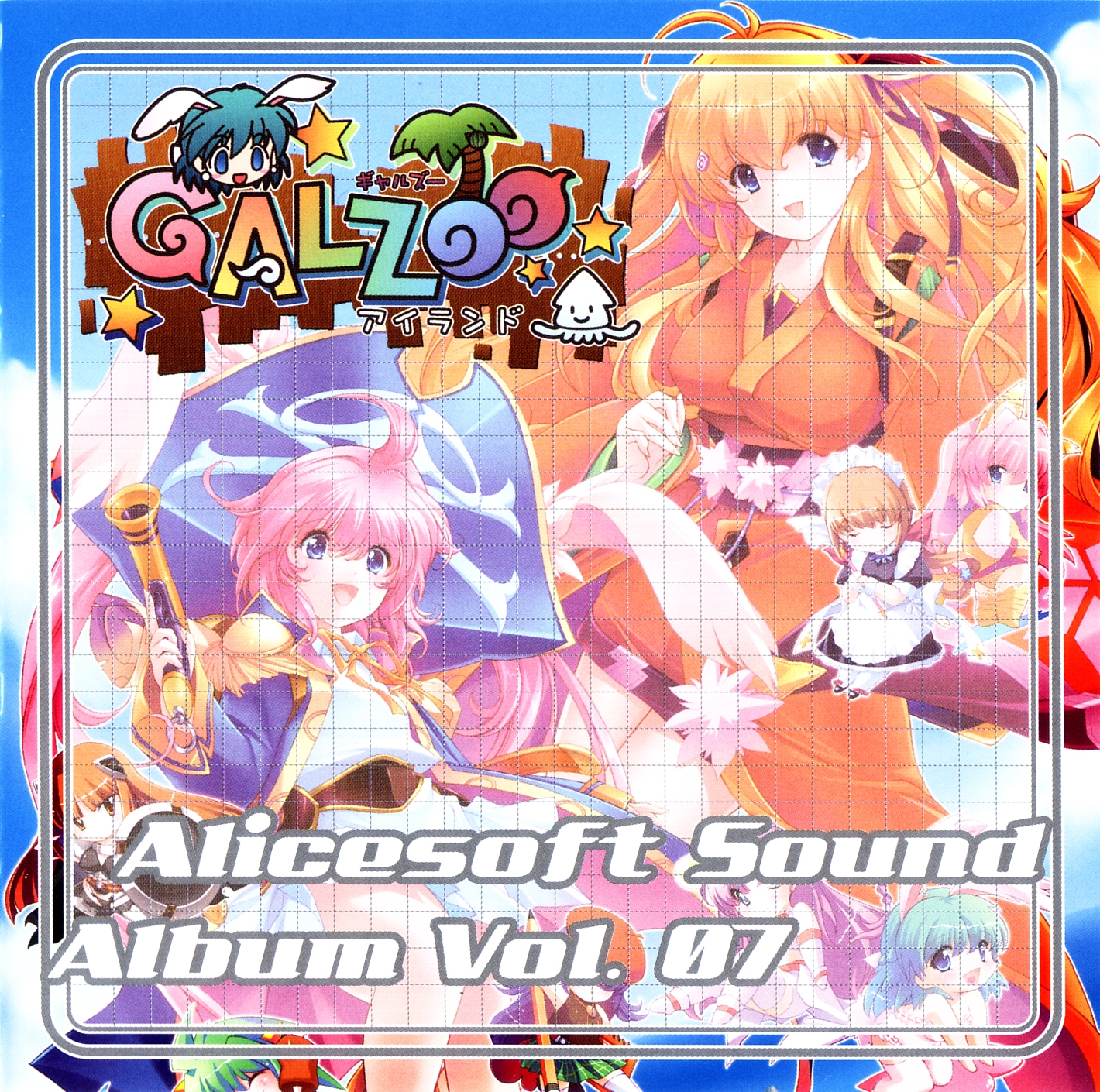 Track listing (where two tracks have the same title, the first is for the kid version and the second track is for the regular version):
1.Introduction
2.タイトル
3-4.キャプテンバニラ
5-6.クスシ
7-8.きゃんきゃん
9-10.メイドさん
11-12.やもりん
13-14.スケッチ
15-16.サワー
17-18.セクシーナイト
19-20.山の幸
21-22.コンテ
23-24.カメ子
25-26.ちょーちん
27-28.フローズン
29-30.ねこまたまた
31-32.ちゃぷちゃぷ
33-34.ズかっぱ
35-36.海の幸
37-38.へびさん
39-40.まじしゃん
41-42.言霊
43-44.サルファ
45-46.とっこーちゃん
47-48.はりまおー
49-50.バルキリー
51-52.バトルノート
53-54.雷太鼓  
55.神風
56.髪長姫
57.デス子
58.はずれ女
59.戦艦大和の日々
60.今夜のメニュー、何にする?~Hシーン
61.プルーペット
62.イカ男爵 (J.S.Bachパルティータ第二番より)
63.エリナ
64.マップロード
65.近くの森
66.自由の女神像
67.岩場の洞窟
68.ピラミッド
69.ME集
70.砂浜
71.海中
72.霧の森
73.万里の長城
74.火山
75.イカ御殿
76.バトル1
77.勝利!
78.バトル2
79.降臨~ラストバトル
80.イカ男爵の涙
81.赤い運命
82.エンディング・スタッフロール

Ad blocker interference detected!
Wikia is a free-to-use site that makes money from advertising. We have a modified experience for viewers using ad blockers

Wikia is not accessible if you've made further modifications. Remove the custom ad blocker rule(s) and the page will load as expected.