Vol 10 is coded "ASS-015". The music is composed and arranged by Shade.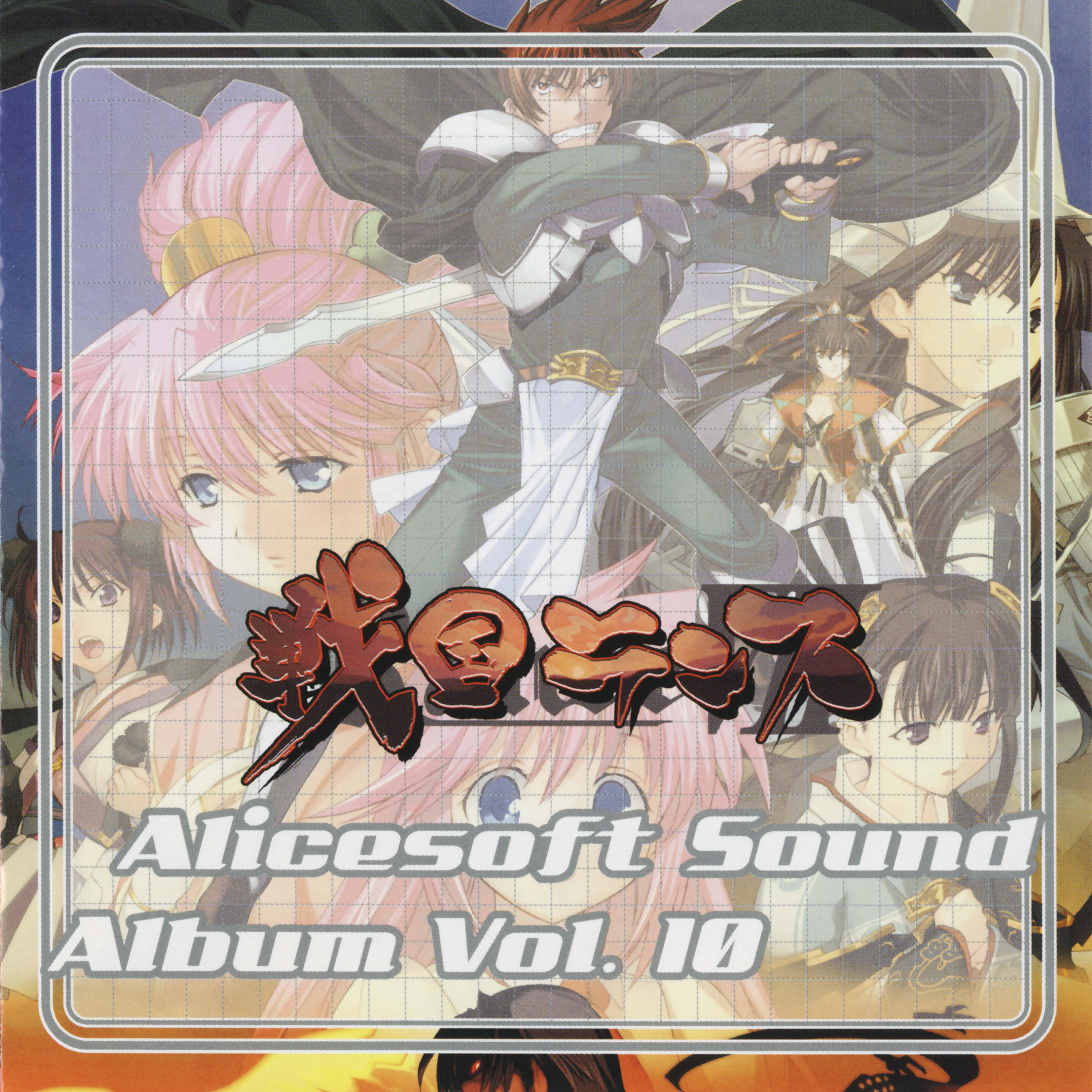 The CD insert has four pages. The cover page is the package image. Inside, the left page has greetings from Shade, and has the image of Oda Nobunaga as the background. The right inside plage lists the staff who worked on the sound album, and used Yamamoto Isoroku as the background image. The back of the insert is the track listings, and uses Kurusu Miki as the background image.
On the CD itself are the images of Sill and Princess Kou.
Track listing:
Title
Sengoku Rance
Turn Top
Sengoku World
Brutal man's daily life
In the piazza
Gyorui Banzai!!
A-i-ya-
My Glourious Days
My Glourious Days (v2)
Advance On
Drive back the enemy!
Slapping Fight
Dungeon
Unrest
Delayed Silence
Religion
Dignity
Panic!!
Soul Binder
Sensitive atmosphere
A calmly wind
Lamentation
Mars
Sengoku World (v2)
Advance On (v2)
Ontlogy
Drivin' to the dead
Rebirth the edge
The terribler
Ending
Theme of Sill - orgole -
Ad blocker interference detected!
Wikia is a free-to-use site that makes money from advertising. We have a modified experience for viewers using ad blockers

Wikia is not accessible if you've made further modifications. Remove the custom ad blocker rule(s) and the page will load as expected.