---

This article is a stub. You can help the Alicesoft Wiki by expanding it.
---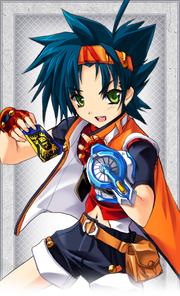 "We definitely have to have a match sometime!"
A young boy with a profound passion for the Gyro-Disk childrens game. His pursuit to become the best causes him to join forces with Zanma Rouga after the latter beats him in a match.
Battle quote - "Here I go, Ishtar! We'll show you our power here!"
Trivia:
His duel disk is similiar to Yu-Gi-Oh! Go check "Yu-Gi-Oh!"
Ad blocker interference detected!
Wikia is a free-to-use site that makes money from advertising. We have a modified experience for viewers using ad blockers

Wikia is not accessible if you've made further modifications. Remove the custom ad blocker rule(s) and the page will load as expected.