"
Alright, listen well, ignorant masses! From now on, you work for me! You live for me!! Then when I order you to die, you die for me!! Got it!? Oh, but cute girls get special treatment. I'll give them all my love! Gahahahahaha!! Yes, everything is mine!! Gahahahahahahahahahaha!!
"

—King Rance of Leazas, giving his coronation speech.
Sadistic King Rance
鬼畜王ランス
Kichikuō Ransu

(c)アリスソフト Box art
Brand
Alice Soft
Release date
1996/12/19
Genre / Rating
Conquest SLG / 18+
Base price
¥8500, 0
Voice
none
The title literally translates into "Sadistic King Rance". Some places translate the title as "Ghost" or "Ghost Rance", because the first kanji character in "Kichikuou (Sadistic King)" means "Ghost" in chinese. Also, because it was released after Rance 4, some english sites/forums calls this game "Rance 5", which at times gets confused with the real Rance 5D. This game is not part of the official Rance universe timeline, forking off after the events of Rance 4.2, as a "What if" episode. Currently it's considered non-canon but some of the events and characters in the canonical storyline were left the same while others changed wildly.
The prelude starts with Rance leading a band of bandits in rural Helman Empire. The Imperial Patrol crushed his band with overwhelming force, and captured his slave, Sill. Rance fled to the borders of Leazas where he was rescued by Kanami, personal ninja of Lia, queen of Leazas.
Eager to take revenge upon Helman and rescue his slave Sill, Rance agreed to marry Lia. As the new king of Leazas, Rance set his first step on a path that eventually leads to world domination, or death...
The game is now considered freeware and can be downloaded in english from the following link:
https://mega.nz/#!3VNF2CAJ!_3Uu_aH00RTddHHxmfaBLannikiUsCbBQVFIgEdRlKU
This game is particularly relevant to Alicesoft's company history, as it was intended to be the group's last game before its collapse due to financial issues. This led the creators to throw in a wild array of ideas they had for the future of the Rance series, making it the most expansive game concerning the Continent's lore and history. However, the game's unexpected great commercial success allowed the company to thrive, and though Kichikuou Rance was later declared non-canon, many of its elements were readapted into the games of the official timeline.
Characters
Edit
Setting & Lore
Edit
Kichikuou Rance PV
Edit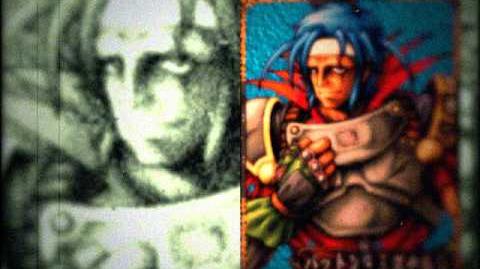 Ad blocker interference detected!
Wikia is a free-to-use site that makes money from advertising. We have a modified experience for viewers using ad blockers

Wikia is not accessible if you've made further modifications. Remove the custom ad blocker rule(s) and the page will load as expected.