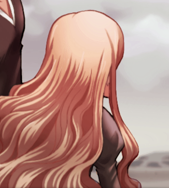 Lil
was the wife of the General of the 5th Army of Helman,
Rolex Gadras
. Not much was seen about her but she was shown as a woman with a long blonde hair and a deep love for her country.
She passed away years before the events of Rance IX, which led Rolex into a huge depression. She was the one that gave Rolex the encouragement to become the General and he made a vow to her that he would fight to protect Helman.
Ad blocker interference detected!
Wikia is a free-to-use site that makes money from advertising. We have a modified experience for viewers using ad blockers

Wikia is not accessible if you've made further modifications. Remove the custom ad blocker rule(s) and the page will load as expected.