Lucy Minshard
ルーシー・ミンシアード
Rushi Minshaado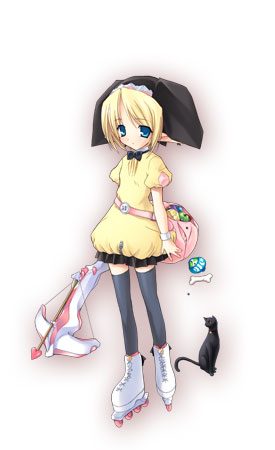 An elf who wishes to be a scout and Yuuki's benefactor(?). She and her black cat companion Nii-san go and collect everyday, lucky items, though her luck seems to be bad which in turn creates minor problems. The reason as to why she collects is unclear. She keeps little distance away from humans due her being unsociable, her pace of speech and behavior.
Ad blocker interference detected!
Wikia is a free-to-use site that makes money from advertising. We have a modified experience for viewers using ad blockers

Wikia is not accessible if you've made further modifications. Remove the custom ad blocker rule(s) and the page will load as expected.