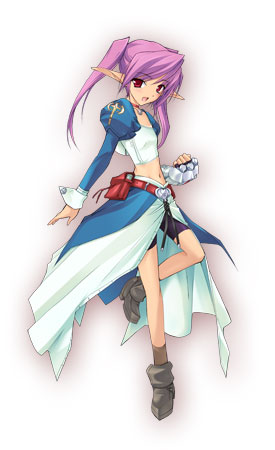 With tan-like skin and her twin tail hairstyle trademark, she's a vigourous elf who desires to learn God's technique. She appears before Yuuki and states that she is "Yuuki's fiance". Her thoughts and feelings express themselves easily on her face and she frequently quarrels with Rina. She likes manga and sweet things.
Ad blocker interference detected!
Wikia is a free-to-use site that makes money from advertising. We have a modified experience for viewers using ad blockers

Wikia is not accessible if you've made further modifications. Remove the custom ad blocker rule(s) and the page will load as expected.