Rance
Talk

15
1,235pages on
this wiki
Rance
Japanese
ランス
Romanization
Ransu

(c)アリスソフト
Rance in Rance Quest
Race
Human
Sex
Male

Class
Warrior
World
The Continent
Affiliation
Keith Guild, Leazas Liberation Army, Ice Flame, Oda House, Kopa Empire

Skill levels
Sword Combat; 2, Shield Defense; 1

Games

Appeared in
Rance 1, Rance 2, Rance 3, Rance 4, Rance 4.1, Rance 4.2, Rance 5D, Rance 6, Sengoku Rance, Rance Quest, Kichikuou Rance, Mamanyonyo, Toushin Toshi 2, Daiteikoku

Mentioned in
Toushin Toshi, Persiom, Toushin Toshi 3
Note: This article is about the fictional character named Rance. For games that are titled Rance, see Rance series.
Rance is the eponymous character of the Rance series of games. His surname is unknown. On a note of sexual innuendo, the term "Lance" also translates into the identical Japanese word.
Rance is a skill level 2 swordsman. A kichiku warrior by nature, he is motivated by sexual instincts instead of love or justice. He lives in the a small town named Ice, of the Free Cities, and is member of the local Keith Guild, taking on various odd jobs when money runs out. He has a slave named Sill Plain, and owns a humanoid artificial lifeform named Athena 2.0.
His heroics have saved three out of the four major nations in the Continent from being conquered by Dark Lords, as well as helping quite a number of damsels in distress. On the other hand, his impulsive sex drive has, to put it extremely mildly, scarred quite a number of young women for life.
He is very uncomfortable in the face of romance from other girls that end up genuinely falling in love with him, especially evident when Uesugi Kenshin confesses to him during the events of Sengoku Rance.
In one of the non-canon endings of Sengoku Rance, Rance has rallied Leazas, Free Cities Alliance, Helman, Zeth and JAPAN against the demon army in The Demon Realm
Personal History
Edit
Warning – the following information contains spoilers to the various games Rance appeared in.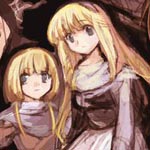 He appears in Daiteikoku as the leader of Mongol raiders, named Rance Khan (after Genghis Khan). True to his character in the Rance franchise, he is completely unvoiced, and his sole purpose for raiding Japanese territories is to have sex with more girls. He sets his sights on Japan's Mikado after taking over Chun Empire's territories. His flagship is modeled after Maken Chaos ("Demon Sword, Chaos") and his companion horse (Jinba) is a cameo appearance of Sill Plain.
He is summoned as a hero by Nanasu.
Participated in the tourament and lost because he sexually assaulted his opponent. His appearance is only mentioned in the Toushin digest (an ingame MV program). It was not mentioned who his partner in the tourament is.
Rance Day
Edit
When not going out on an adventure, Rance has an average day
Morning: Wake up at 8:00 with sleepy eye as usual and H Sill. For breakfast, eat something delicious made by Sill. Take a walk or walk around in the city and then go to dungeon or H more girls
Afternoon: Go shopping
Night: Eat dinner with Sill. Then watch some magic vision, read book, then play with toys. Finally, H Sill then sleep.
Reputation
Edit
Although he has saved Leazas from destruction, and defeated multiple Dark Lords, his reputation isn't too well known. One reason is the lack of wide scale media coverage in this world, but the major reason is because the nations involved have been intentionally keeping the information of his actions from spreading.
In Leazas, Princess Lia has been keeping information of Rance from spreading, so prevent attracting possible romantic rivals from spawning.
In Zeth, much of the details of the civil war were too potent for the public to know, and thus every details are kept confidential including involvement of Rance.
And he is the "shadow ruler" of Oda and not many people outside of Oda knows him in JAPAN. Rance himself goes around gloating about his accomplishments around the world, but no one takes him seriously and think him a liar.
Rance hobby is to collect rare shells an example is showed in Sengoku Rance Then make use of the auction, Rance likes to read girls manga since it means porn.
His most favorite hobby is SEX
Unconfirmed Trivia
Edit
Once upon a time, the Japanese H-game magazine "TECHGIAN" had a ranking to let the readers vote for their favorite H-game character. For a year, Rance held the first place. Then TECHGIAN changed the ranking to "your favorite H-game heroine", disqualifying Rance. (Source: 2-ch, "ランスシリーズ その151" thread, posts 552~560)
He sometimes calls himself Rance Super King (A made-up name that he puts on his door).
Sometimes he goes by Rance Claire, but this isn't his real surname.
He can drink, but he does so just to look cool. He's not actually that strong a drinker, and in fact loses to King Gandhi in a drinking contest in front of Uruza during the events of Rance Quest.
He doesn't believe in the preachings of the AL Church, and is not affiliated with any religion.
Rance is a glitch in the Planner Scenario, he has potential to be the strongest person in the continent due to his lack of level cap.
It is possible for Rance's lack of level cap to be genetically inherited by his offsprings, and as such, his daughter Reset Kalar also has no level cap.
The seashells Rance loves to collect were from Shellfish, one of the earliest forms of life of the Rance World. They were the enemies of the The Round Ones, the first Protagonist Race, and eventually went extinct. As such, they are extremely valuable artifacts from a by-gone era which is why Rance is incredibly dismayed if one breaks.
Rance currently "controls" 75% of the Human Realm.