Satella
Talk

0
1,235pages on
this wiki
Redirected from Satera
Satella is a close childhood friend of Dark Lord Hornet, daughter of Gi.
She has quite the short temper.
Personal History
Edit
GI0859 - Demon King Gi brings Satella to his castle and makes her into a Dark Lord, she befriends Hornet and plays with her.
LP0001 - After Gi's death, she joins the Hornet Faction.

LP0002 - Deceived by Dark Lord Noce, she left Hornet to try to bring the former Demon King Gele back from the dimensional void she was sealed in. It was during this time that she met Rance.

Rance manages to defeat her using Paralysis Powder, he then takes advantage of her immobile state by groping her and sexually fondling her until she suffered several consecutive orgasms and fainted.
Personality
Edit
She's said to be quite inspiring amongst the Dark Lord community. She's impatient and a short-tempered Dark Lord.

On the surface she considers Rance her rival, but she does harbor secret romantic feelings for him.
Abilities
Edit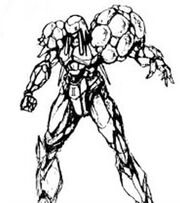 Her level cap is 105, with her current level being 100. She has Magic Level 2 and Guardian Craft Level 2.
She has the unique ability to create Guardians, large stone creatures that can be used for defense and offense.
Her first Guardian was Isis (G2ICS), a stone being that specialized in speed and tactical maneuvering. She can make up to 10 of them a year, as the crafting of Guardians takes up a lot of time and resources.
She's not a powerful Dark Lord when it comes to direct combat, and only attacks if she really has to. When she enters the fray, her primary weapon is a whip, which she is quite proficient at handling. She's one of the most imcompetently weak Dark Lords, second only to Babora.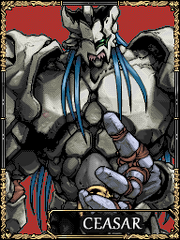 Her favorite Guardian is Ceasar (G1 THE-C). It is an incredibly intelligent Guardian, with a unique ego and a subservient personality. It weighs 2500kg, wields a 240cm sword and has strength comparable to an experienced Dark Lord.